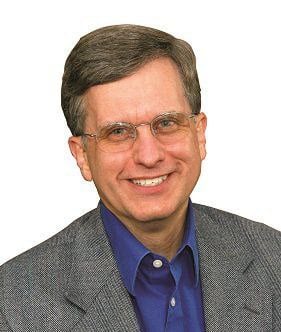 HVAC Answering Service Provides Contractors With a Competitive Edge
As with many service companies, the HVAC (heating, ventilation, and air conditioning) industry struggles with low margins, competitive pressures, and high expectations from customers, both commercial and residential. Gone are the days when simply returning a phone call was enough to gain new business. Today's consumers expect an immediate response, and they will keep calling vendors until they get one who answers their phone.
With a telephone answering service as your communications partner, you can gain a competitive edge over other HVAC vendors. Here are some ideas to consider:
Business Hour Office Support

A HVAC answering service can answer your business lines when you are busy or your lines are busy. They can turn unanswered calls into potential business. Some callers need information. Your professional virtual receptionists can answer basic questions for you.
Plus if they're connected to your computer system, they can even look up things for customers. Other callers are content to leave a message or want to provide information. Answering services are great at that. And some callers have an immediate need. Your call center can track down the right person—be it service personnel, a dispatcher, or a quoter—and connect the caller.
Emergency Dispatching

If a heating or cooling system breaks down, it's more likely to happen outside of business hours, statistically about four times more likely. While some service needs can be safely deferred until regular business hour, when the service rates are lower and service personnel are more available, other situations require urgent attention.
Your answering service can field these calls, provide rate information so callers can make informed decisions, and then either dispatch a service technician or schedule a service call for the next day.
If a technician must be dispatched, they can follow your on call protocol, reaching the primary on call according to his or her contact preferences. If the primary on call is already on a service call or can't be reached (it does happen), then they can contact the backup on call person as instructed.
If your technicians specialize in commercial or residential, the call center agent can make this distinction as well and reach the right technician. The main goal is dispatching the right person in a timely manner.
Service Call Scheduling

Sometimes service calls are deferred until the next business day. But instead of asking the customer to call back when your office is open (and many won't; they'll call your competitor first), just schedule the service call right then.
That allows your customer to go back to sleep, secure with the knowledge that service will occur the next day and even knowing when to expect a service technician.
Imagine their delight at being able to call at midnight and schedule service for the next available slot at 9:30 a.m. That's customer service. In fact, you can even have your them schedule all of your service appointments, 24/7.
Conclusion
Your HVAC answering service can do all these things and more. And in today's consumer-driven economy, you need every edge you can find.