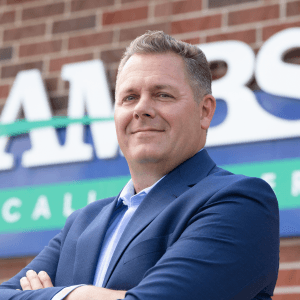 4 Tips for Setting up a HVAC Answering Service
As a HVAC contractor, using a HVAC answering service is a great option for you to consider. Having a live person (actually an entire team) to answer your phones when you need them 24/7 is never a bad thing. It's the ultimate in customer service and gives you a leg up on the competition.
Common service that HVAC Answering Services provide:
Sales leads capture
Service call dispatching
Appointment scheduling
For the best experience, follow these 4 tips when setting up HVAC answering service.
1. Look for an Answering Service That Has a Proven Process

Using a call center that has experience with working with other HVAC companies is your best bet. The best telephone answering services will be able to share their documented proven process.
It explains the set-up process, what happens when service begins and what to expect day to day. You should also be able to get their advice on what best practices others in your industry are using.
2. Make Sure Your Instructions Are Clear

It might be tempting use the telephone answering service right away. Especially if you're shorthanded. Fight the urge to do this! You'll be glad that you did. Make sure your expectations are clear for each type of call you expect to receive. This will help the call center provide the best level of customer service to your callers.
This is where using a call center that provides HVAC answering services pays dividends. Most will have a template that can be used and then adjusted to your specific needs and instruction. This can make set-up a breeze while ensuring that you'll receive excellent customer service.
3. Put Yourself in the Customer's Shoes

Always think about the caller's experience. The telephone answering service becomes an extension of your business. There are many ways to wow your customers with a HVAC answering service. From how the phone is answered, to already knowing the caller's name because the caller ID brought up their name on the screen.
Here are some ways the right answering service can provide a personal touch:
Have the phone answered in your company's name the same way they are familiar with during hours.
Make sure the telephone answering service can automatically look up customer information by caller ID match or by name. The caller feels appreciated that you know who they are and are more likely to stay loyal to your business.
Gather just the information that you need to handle the call. Many customers, especially those without heat or air, are frustrated when asked too many questions. A good example of this would be asking for an email address or billing address.
If a first time caller, ask the person "how did you hear about us?". If they were referred by another customer send the customers a thank you for referring business your way.
Offering a reassuring ending to the call. Making sure the customer understands what will happen next puts them at ease. Example: "Mr. Smith, I will be dispatching our maintenance technician Tom who will be in touch with you in the next few minutes. Thank you for using ACME Air."
4. Make Sure Your Team Is up to Speed

The answering service and your staff need to be in sync. Make sure that your front office staff and technicians know how work with the service that you select. They should know how to update on-call schedules and how to check-in to clear service calls. Most services offer online options for both of these.
Pro Tip: Create a contact for the HVAC Answering Service that has their check-in line. Text it to your service technicians so they will know who is calling or can easily reach the service if needed.