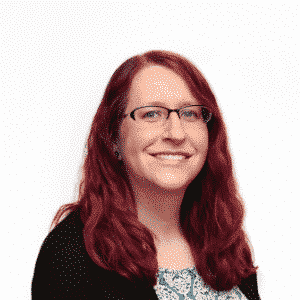 Why Managed IT Companies Need a Help Desk Answering Service
If you dread calling the IT help desk for assistance, you may be surprised to know that the feeling is sometimes mutual.
Though "help" is clearly stated in their job description, sometimes verbal and non-verbal cues from the help desk staff tell you that they really don't want to be there, especially solving the same problems for the same people all the time.
It also doesn't take a whole lot to make you feel like you deliberately did something wrong, even if you didn't touch anything to cause your printer to jam or your monitor to fade to black.
In the help desk staff's defense, however, and something that's universal to just about any IT team, it's useful to remember that they often spend the bulk of their days fixing other people's technical problems and cleaning up other people's messes, no matter who or what caused them.
While your particular equipment malfunction may be your only technical blip in an otherwise lovely day, to the people doing the fixes, it's just one more "urgent" repair in a list full of similar requests.
Even if they don't provide in-person support and try to solve your problem over the phone, each call, no matter how large or small, takes a certain amount of time — and patience — and there always seems to be others behind you in line.
Plus, while most employees go home at the end of their shift, hardware or software emergencies don't seem to pay attention to anyone's schedule, which means that "helping" sometimes requires coming in, or at least logging in any time of day or night, and fixing a problem while the clock is ticking.
If you're a manager or owner, you know that sometimes if you want competence, as far as keeping your equipment running well, you may have to put up with people who don't know or don't care to be courteous.
But wouldn't it be nice if there was a way for your staff and your customers to receive fast, reliable and professional assistance and also keep your help desk team from feeling overworked?
Luckily for you — and your team — there is a solution to this problem: Consider the services of a help desk answering service.
An IT help desk answering service can provide much of what's missing in many organizations by helping your IT staff — and their managers — keep better track of requests for assistance. It can offer courteous, well-trained and knowledgeable customer service agents who can politely talk to callers about their problems around the clock, and it has the ability to either fix problems or dispatch the right people to take care of the matter.
Generally, it can help your IT team get organized and stay organized — which means they're using their time better, helping people more efficiently and hopefully having a better attitude about it. In the big picture, this can spell relief for your organization: Instead of paying overtime, worrying about something going wrong, or refereeing "personnel matters" about rude employees, your whole organization can be focused on growing and succeeding.
Here's how a help desk answering service can work wonders:
How Help Desk Answering Service Works

Every organization is slightly different in terms of structure or the number of help desk workers it employs, but generally an employee needing technical assistance calls a number or sends an email to notify at least one representative from the IT team.
Sometimes this goes to an actual dispatcher who tries to find the most qualified and nearest person to assist. Sometimes it goes to a central email, voicemail or an automated system that the help desk checks now and then.
A flaw in many of these types of setups is that sometimes people are too busy to check in regularly or to prioritize their tasks. Sometimes they choose calls based on ease or familiarity, not out of necessity or priority.
Companies with multiple locations also run the risk of delayed service if people are currently helping other locations.
At call centers, however, the service calls typically go to a live group of specialists who have not only been trained in customer service but have technology backgrounds.
They've also likely been briefed about the structure of the organization, which means that they're familiar with the type of hardware or software, what can commonly go wrong and who is authorized to repair it.
The caller accurately collects the information. Then, depending on the organization and its needs, they can try to solve a basic problem themselves or track down someone more knowledgeable to take care of it.
This approach has some advantages because it lets the IT team focus on larger-scale problem solving without being interrupted regularly by all sorts of smaller basic problems — to them at least — that can be easily walked through.
Since everyone has different levels of experience and confidence in his or her computer abilities, one person may panic for relatively simple things like losing the cursor or if a different window pops up.
Knowing that an expert team of customer service agents can take care of these small yet time-consuming tasks, can be satisfying to help desk staff who would rather be working on larger jobs like troubleshooting network errors or hardware configurations.
Having extra customer agents helping with the little things and only contacting the help desk team for larger matters also gives IT staff the freedom to work on system-wide projects, such as software installations or upgrading security.
In the cases of actual after-hours emergencies (network failure, security breaches, natural disasters, etc.), the customer care center can alert the appropriate on-call person right away rather than having people arrive at work to a mess at their normal time.
Delight Your Customers 24/7
Beyond improving IT efficiency at an internal level, a technical support

answering service can also be useful for companies in which customers or the public call in with technical questions or help requests.
Even though the call center may be located in a different geographic location within the U.S., the agents can offer a customized greeting so the caller will think they're talking to someone directly at the company.
They can professionally assess the caller's questions and situation, and either try to address it themselves or seek help.
This type of greeting service can appeal to people who want to talk to a live person right away, rather than having to explain what's wrong in an email, a voicemail or an online menu. To the frustrated, confused or scared caller, there's nothing more satisfying than hearing someone say, "Thanks for calling. Let's take care of your problem," or "We'll send someone right out."
Even more appealing is that most call centers operate around the clock, which makes the process even more satisfying for customers who don't want to or can't wait until the next morning to receive help. It beats the frustration of hearing an automated message such as: "Try again later."
This service can also be handy in emergencies because call centers are great at adjusting the size of teams as needed during heavy call volume. This way, people won't be put on hold, or at least won't have to wait for very long. They may still hear that there are problems, but at least they'll hear this from an actual person, rather than a recording.
Overall, a help desk answering service can be a smart solution for small businesses, especially one with smaller IT staffs. Having this service can prevent techs from feeling they need to be in too many places at once, or having to draft unqualified employees to take calls.
A service can also easily grow with an organization, especially as its staff members become more familiar with the ins and outs of a company and common questions or technical problems from customers.
Saving time on customer calls and offering super service can combine to create a positive reputation and repeat business from satisfied customers.