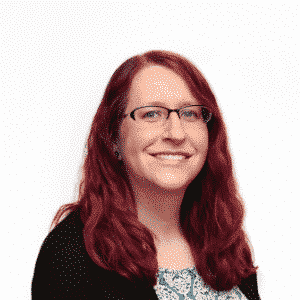 7 Ways Using an Answering Service for Attorneys Grows Your Law Firm
It's not far off to refer to the legal world as a jungle. It's the special environment where attorneys fight tooth and nail for the good of their clients. This turf that can be confusing and even frightening to outsiders but a good attorney's responsibility to provide safe navigation through it all, especially the scary parts.
The competition can be nearly as intense outside of courtrooms, since every community has plenty of attorneys of every specialty ready to assist any legal need, so it's vital to find ways to stand out from the crowd and continue to draw in clients.
Significant legal and financial victories, a talented and experienced staff and an impressive client list are all favorable metrics, but one of the most critical ways people decide whether to go with one lawyer or another is their commitment to service.
Attorneys sometimes will be the first to admit that it's not always easy focusing all their attention on just one case or one client, when all clients want all the same amount of attention. That's kind of a given 'in the jungle', but still remains vital to always show every client how important they are.
That being said, good attorneys always should be open to methods to bring in new clients and make sure past clients keep returning.
One recommended way to show superior service and help your firm grow is a legal answering service. You may already employ one or two people to greet visitors, answer phones, and generally run interference, but on busy call days, callers may not get their calls answered in a timely manner.
A law firm answering service provides round-the-clock assistance from a professional call center. The team is trained in customer service but also learns details about you and your business, so callers receive expert assistance. The agents won't give legal advice but can clearly take down messages and relay them to your team for a follow-up.
Here's why we believe it's smart to invest in this type of set-up:
24/7 Availability
Lawyers are notorious for regularly burning the midnight oil and having an attitude that if you're "only" working 40 hours a week, you're taking it easy. There are days you work late and start early on certain cases, but may not want to be interrupted and distracted by unrelated callers.
While an in-house phone team may leave at 5 p.m., an answering service available around the clock can quickly relay messages to you, and you can choose whether to respond right away or get back to them during business hours.
A Professional Live Answer
One of the worst things callers can hear is an automated message saying something like "your call is important to us but please leave a message." While it's likely true that you and your team are helping other people or aren't available to get to the phone right away, callers may hear "we're too busy to help you, so go somewhere else."
Even if you do respond quickly, they may still not want to talk to voicemail first and then talk to another person.
However talking to a live person at the first point of contact with a cheery and professional greeting can be a perfect way to make a good first impression and start things off on the right foot.
Stay Connected Anytime, Anywhere
You can access its services anywhere, anytime. You don't have to come back to the office to check messages, or when you're done with court or client meetings at the end of the day.
Some services let you check messages with the service anytime by phone, app or web portal. You also can be notified by text, which can be easy to respond to quickly on a break between hearings or meetings.
Callers will simply be told that their message for you will be passed along without knowing whether you're in or out of the office.
Staff On-Demand
On busy days, your whole team sometimes may have to work the phones, especially if something significant is happening or the receptionist is out sick.
A lawyers answering service can handle spikes in calls, freeing up your team to keep your focus on priority tasks.
Provide Answers to Basic Questions
You and your receptionist may become tired of answering the same questions all the time, such as what types of cases you take on, how to get help or your fee structure.
This info may be on your site, but callers may not want to look or have the time to read it. A call center can provide these basic answers, and then connect potential clients with you or someone on your staff for more info. It also can reduce staff burn-out from answering the same questions all the day.
Get a Jump on the Competition
When someone needs a service in a hurry, they don't have time to shop around but are likely to go with the first person to respond positively. It's a good rule of thumb for contractors as well as attorneys.
So this means that callers may be ready to give you their business, as long as you give them attention right away, as opposed to a busy signal, voicemail or responding to them hours after they leave a message.
An answering service will provide this personal touch and could even give you a priority text, call or email that someone wants or needs legal representation ASAP.
Provide Priority Access
By creating a partnership with an answering service, you can alert them to what types of calls you want to know about immediately, while others can wait. For instance, judges or opposing counsel on a big case may need to talk right away, but other types of calls are less urgent.
Each person on a legal team may be able to create their own urgent list, which can be everything from a spouse to a prospective new client. You also can change your status, priority calls or overall availability at any time.
Overall, competition is fierce when it comes to finding new business. Making sure your law firm is ready to land a new client 24/7 is key. That's where an attorney answering service can launch your firm to new levels of success.