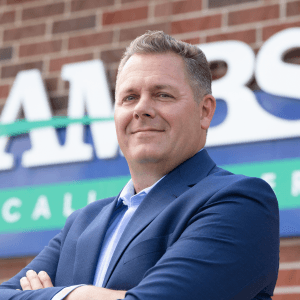 Recognized as One of Nation's Best Answering Services
We're very excited to announce that Ambs Call Center was just awarded the 2017 ATSI Award of Excellence for answering service quality!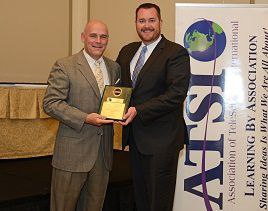 This annual award is presented by the Association of TeleServices International (ATSI). ATSI is the industry trade association for telephone answering service providers.
Call centers from across North America and the United Kingdom take part in the Award of Excellence program.
Ambs Call Center was presented with this year's award at ATSI's 2017 Annual Convention held at Palmer House Hilton in Chicago, IL.
Secret Shopper Program for Answering Services
The ATSI Award of Excellence is a secret shopper program for telephone answering services like us. These 'secret shopper' calls occur over a six-month time frame. What is unique about the program is that participating call centers are rated on 10 random calls over six months.
The criteria for scoring includes:
Response time
Courteousness of call center agent
Information accuracy
Knowledge of Account
Overall Impression of Call
We go into more details about the program here.
"The ATSI Award of Excellence Program recognizes that excellence requires a level of service that considers the caller first in every aspect of the call. The award is earned by a company by judging the handling of calls placed by mystery callers against specific, member-driven criteria. Companies that earn this award are continuously focusing on delivering excellence in customer call handling. It is truly an honor!" -ATSI President Doug Robbins
The award started 21 years ago as a means to improve the quality of the telephone answering service industry. It sets expectations and measurements that ensure an excellent customer service experience.
Ambs Call Center has now earned the Award of Excellence for having the best answering service 14 times.