Answering Service Careers with a Family Atmosphere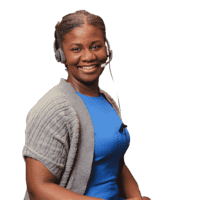 Ambs Call Center is a family owned and operated answering service. We run 24/7 and help our customers communicate better and answer when opportunity calls. To do this, we need great people who want to make a positive difference in the world.
Core Values
Service to the Customer Above All Else
Act with Honesty, Integrity, Respect, and Fairness
Inspire and Help Others with our Work Ethic
Want to learn more about how answering services work? Check out the Answering Service Guide. You can also check out this brief video where we answer frequently asked questions we get from prospective customers.