Veterinary Answering Service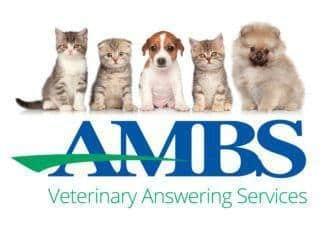 We know that pets are part of the family and their health is important too. That's why at Ambs Call Center', we have a veterinary answering service staff trained and ready 24/7 to take care of your veterinary clinic calls.
Whether it is scheduling vet appointments, pre-registering new clients or making a follow up call after a visit for a favorite four-legged friend, our veterinary clinic telephone answering services helps your clinic accomplish more with less effort.
Discover the Ambs Call Center difference for your veterinary clinic today by contacting us. You'll learn how our answering service is trained to handle all pet owners' calls and concerns with excellent customer service.
Giving clients the connection to your clinic with our answering service means they are talked to with the utmost professionalism, respect and compassion, as if you were answering the phone yourself.
Ambs also takes into consideration your individual preferences for when and how you'd like your communications. We offer easy to use, customized options for real-time updates from any smart phone.
If you work in an office with another veterinarian, every individual group will benefit with available, personalized service options. You have the flexibility to set the notification times, which means less interruptions when you're not on-call or out of the office.