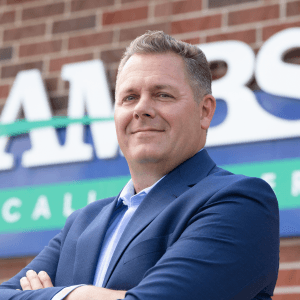 Why is There a Waiting List to Become a Customer?
There are many things that prospective buyers of telephone answering service expect. At the top of the list, are a prompt answer, minimal hold time, and timely call escalation.
In our 90 years in existence, we've never faced something so impactful as the Coronavirus pandemic. I'm proud of how dedicated our team has been, showing up 24/7 to help our clients and their callers. It hasn't been easy, and we've all been working overtime to help our customers.
I spoke with colleagues from across North America at a recent call center conference. We discussed how everyone is navigating these strange waters.
During those conversations, one thing that was clear, no one's seen anything like this.
The takeaways from those conversations were:
Call volume is extremely high for everyone
When calls appear is now unpredictable, making it hard to schedule to achieve service levels
Finding staff to meet the increased demand is a huge challenge
Do What is Right, Not What is Easy
At Ambs Call Center's recent planning meeting, our team talked about each of these points. In fact, beyond just talking about it, we decided to do something about it. Something that is unprecedented for us.
We have stopped taking on brand new customers until September 7, 2022 or until our staffing and service levels are where we want them.
Our responsibility is to serve our current customers and they deserve the highest quality of service possible.
If you are not currently a customer, I apologize that we aren't able to help answer your calls right now. I am confident that if you were a customer, you would be happy that we've made this decision.
We appreciate your grace and understanding. We look forward to helping you in the not-too-distant future. Our team continues to track service levels and if we're able to take on new customers sooner, we will.
If you are interested, please sign up below to be alerted when we're ready to help you.