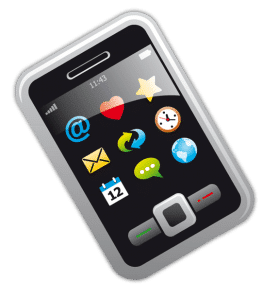 Subscribe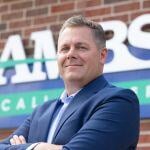 Smart phones or people? Both.
I often get asked by friends and colleagues about how much the proliferation of smart phones has hurt our call center business. Perhaps that is their more polite phrasing of the "Why would someone pay you to take calls if they can do it themselves?" question.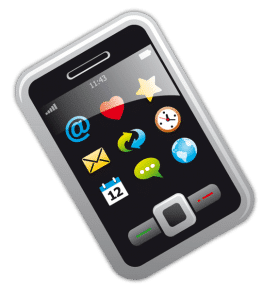 I understand why they ask, since the ubiquitous smart phone has freed up small businesses and entrepreneurs to take their calls and business applications with them wherever they roam.
The truth is that smart phones and tablet have helped our call center business. For all the mobility options out there today, there is no substitute for a warm, professional human voice on the other end of the line providing assistance (sorry, Siri!) and doing so without ambient noise, dropped calls and shoddy voice quality. That being said, we love new technology and are always leveraging it to the benefit of our clients.
How Smart Phones and Tablets Help Our Clients
Smart phones and tablets have been a blessing for our clients and for us. They are now the most popular conduit by which we feed real time business intelligence data to our clients. Whether it's sales leads, messages, reports or mission critical data, it all can be delivered faster and more reliably to these devices. As a matter of fact we have just released new versions of our smart phone and web based apps that further enhance our clients' experience.
Thankfully, our clients also recognize that while it is technically possible to receive phone calls directly to their smart phones 24/7, the professional image and behind the scenes call processing that we provide simply makes good business sense. Not to mention the improved quality of life and increased sales that result from our call center services. After all, how sharp can one be at 3am handling important client phone calls? That's certainly where we spring into action. Ambs Call Center provides a friendly and professional voice on the other end of the phone 24 hours a day, 7 days a week, 365 days a year. Whether it is taking and routing information and messages to the correct staff, dispatching emergencies, processing orders, or scheduling appointments among a host of other services that we offer, Ambs Call Center is here with the personal touch that technology will never be able to replace.
About Aaron Boatin
Aaron Boatin is President of Ambs Call Center, a virtual receptionist and telephone answering service provider. His passion is helping clients' businesses succeed. Melding high tech with high touch to provide the best customer service experience for clients is his core focus.