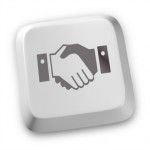 Subscribe
Networking 101: How to Make the Most Out of an Opportunity
Networking is a word business people throw around all the time, but I often wonder how many people really understand how to successfully network. I've witnessed too many scenarios where people misunderstand, misuse or even abuse a networking opportunity. The stories below are true and the tips that follow have been learned from personal experience. I hope you find them enjoyable and helpful.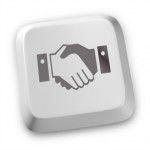 A few years ago, I was about to get into the elevator at the end of an event when a business woman rushed out of the elevator, exclaiming "Did I miss it?" She had missed the entire event. About six people got onto the elevator, leaving her standing in the now almost empty room. As the doors were closing, she threw a handful of business cards at me, saying "Hand these out to the people with you in the elevator." Did I mention I was carrying a box?
There was no way I could catch the dozen or so cards flying at me even without the box. So, they all tumbled to the floor for people to step on.
Networking 101:
Arrive on time, if not early. Arriving early allows you to scope out the room, increasing your comfort level, and pick out which of the arriving guests you want to meet first.

As I was walking into a networking event, a friend asked me to help carry his boxes of posters into the event. I asked him if he was hanging them up at the venue and he replied that he was going to hand them out to people….people who had a drink and/or food in their hand, were shaking hands with everyone and reaching into their pockets for their business cards. In other words, people who did not have a spare hand to cart around a poster.
Networking 102:
Hand out appropriate promotional material at the appropriate time. Large brochures and oversized material is not appropriate. People are there to network. They need your contact information and a reminder as to what you do (aka Business Card) and nothing else. Save the expensive materials for your follow-up.
There is a guy in every community that others referred to as "the hunter" because his only purpose in life seemed to be finding people to buy his product. He would abruptly enter and exit conversations, force his business card into your hand and tell you why you *had* to do business with him. He never asked questions about anyone else's business or even what their business needs might be. People ran from him.
Networking 103:
Be a farmer, not a hunter. Farm and cultivate leads by helping people, learning about their business, referring business their way and solving their needs. Hunters go in for the immediate kill and feed for a day whereas farmers cultivate and feed for a lifetime.
About Mindy Bradish-Orta
Mindy Bradish-Orta has served as President/CEO of the Jackson County Chamber of Commerce and of Experience Jackson. Beginning in August 2016, she assumed the additional role of President of the Anchor Initiative. Her primary Chamber responsibilities include supporting and advocating for a community environment where commerce can flourish by advancing business activity through economic development, advocating the position of the local business community, and enhancing the quality of community life by developing strong relationships between the business community, government entities and residents. Ms. Bradish-Orta is also the host of Living Today, a program that airs weekdays on WILX, the Lansing-Jackson NBC affiliate. Ms. Bradish-Orta is married to Fidencio (Fred) Orta, Jr., has a six-year-old daughter, Gabriella, and four-year-old son, Tristan and she loves to Crossfit.